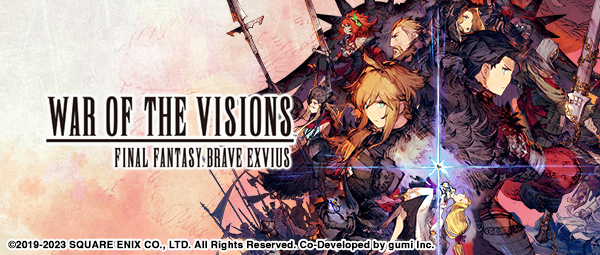 In the latest work of the FINAL FANTASY BRAVE EXVIUS series, experience a battle that has remained unknown in the world of FFBE...until now.

Characters from past FINAL FANTASY titles will be included!

Twin princes and the beautiful steel maiden—
The War of the Visions begins!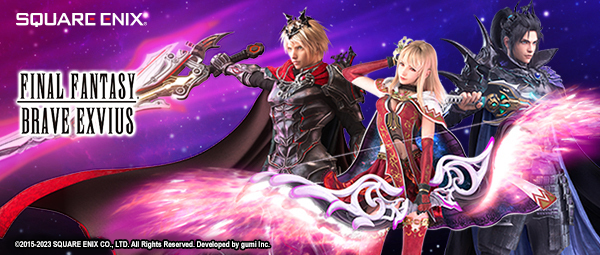 An All Original Full-Scale Adventure for the Mobile published by SQUARE ENIX ® and Co-Developed with gumi Inc.!

Two young knights of valor and a girl bereft of memory are pulled by a string of fate across realms of beauty and danger. With the tap of a screen, share their journey. Join their battles. Face their foes. With the flick of a finger, unleash attacks both spectacular and devastating! Undertake quests to reap rewards. Delve freely into dungeons deep. ... And summon the powers of legendary heroes from distant dimensions. A new world, a new adventure, a new kind of smartphone RPG is only a touch away!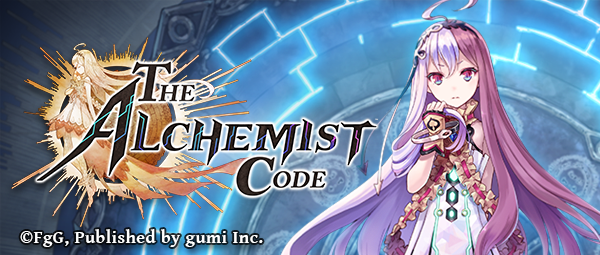 The Pinnacle of Japanese Mobile Strategy RPGs, enjoyed by millions in Japan, THE ALCHEMIST CODE brings forth an enjoyable mix of genuine tactical elements and a plethora of high quality content - from intense 3D animations, stunning anime-styled cutscenes, to superb music and voice acting.

Collect, customize and command strategic teams on 3D terrains and delve into THE ALCHEMIST CODE's universe of infinite possibilities. Master Alchemy and a wide selection of job classes. Plus, uncover the epic stories of the seven protagonists as you journey across seven unique kingdoms divided by differing ideals.

Bestowed with the power of Alchemy, who will prevail, and bring about a change in the world? Where will your will take you and how will the world judge you?

-- Mankind's Will is merely at the mercy of the Stones of Gods --